Resident Evil 7 is a big game for PlayStation, with a year-long exclusivity deal with their VR hardware–its turning out to be a flagship reason to own a PlayStation VR system.
The new box-art hasn't been shown on the Amazon listing yet, but the new boxart was revealed by an update to the PlayStation Store this morning.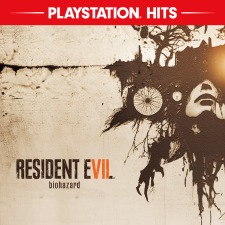 This new look which can be seen on the PlayStation Store, will seem familiar for some of you that attended PAX West 2016.
Shirts were given out if you tried the popular Kitchen demo at PAX, the entire logo and design can be seen on the shirt you can see below.
Many are excited for the new direction that Resident Evil 7 is taking. We'll see how it all turns out this January 24th. But in the meantime you can still download the demo of Resident Evil 7 (even if you aren't a PlayStation Plus member) here. You can also try out the Kitchen demo on the demo-disc included with both SKUs of the PSVR unit.